Latvia, Riga – March 7, 2017 – Before the introduction of small UAVs for aerial photogrammetry, planes, helicopters and metric cameras were used. Not only was this costly, it was also complex due to the images being taken from high altitudes. UAVs have made aerial mapping more affordable, faster and precise. When it comes to planning survey missions for small UAVs, UgCS is the right software for the job. It supports most UAV platforms and provides useful tools such as Photogrammetry tool, Image geotagging tool and other.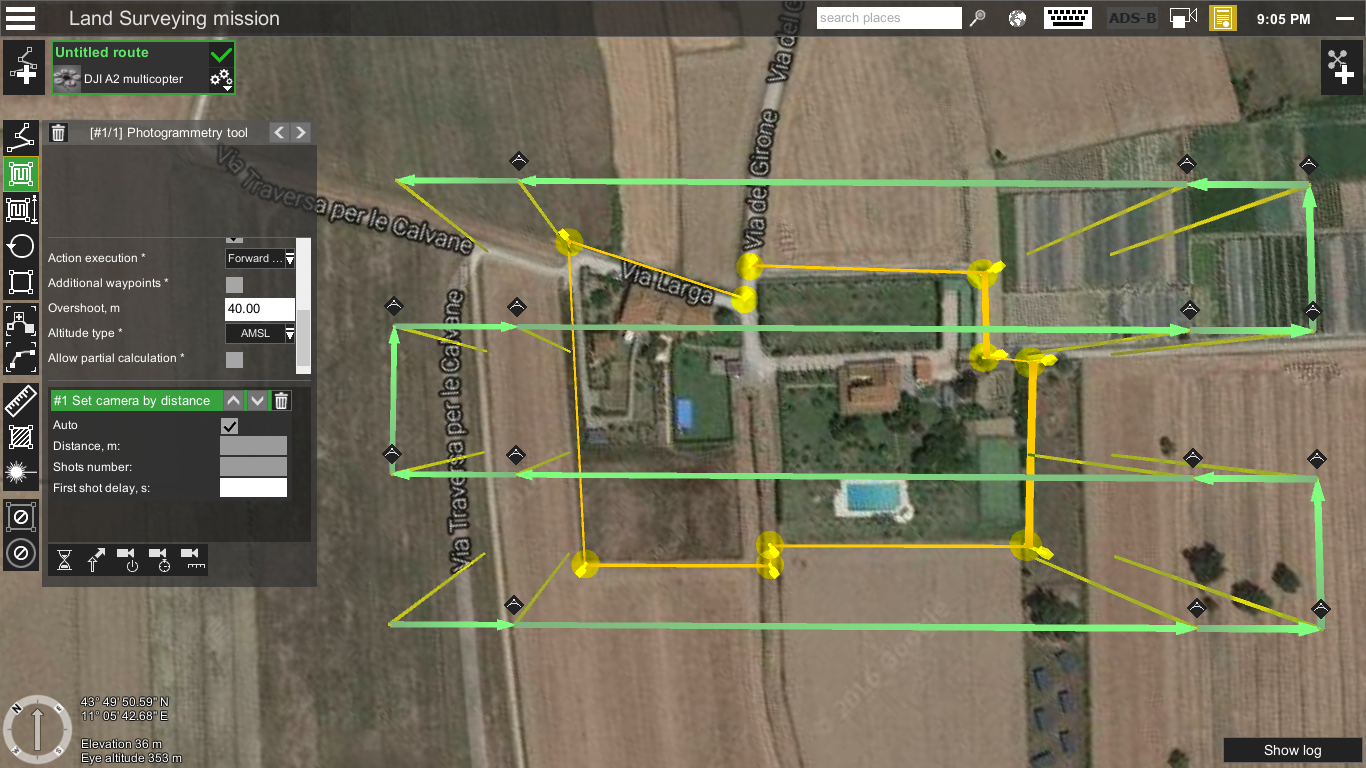 UgCS Photogrammetry for land survey
The Photogrammetry tool in UgCS allows creating and flying photogrammetry missions with ease. After selecting the area and entering desired parameters, UgCS will automatically calculate the route. Some of the adjustable parameters include: ground sample distance (GSD), forward and side overlap, automatic camera and gimbal control commands, overshoot parameter, ability to choose an altitude type – constant altitude above ground (AGL) or above mean sea level (AMSL) and more. UgCS makes it possible to survey irregular areas with just one route. This is done by combining multiple areas into a single route instead of splitting them into multiple routes.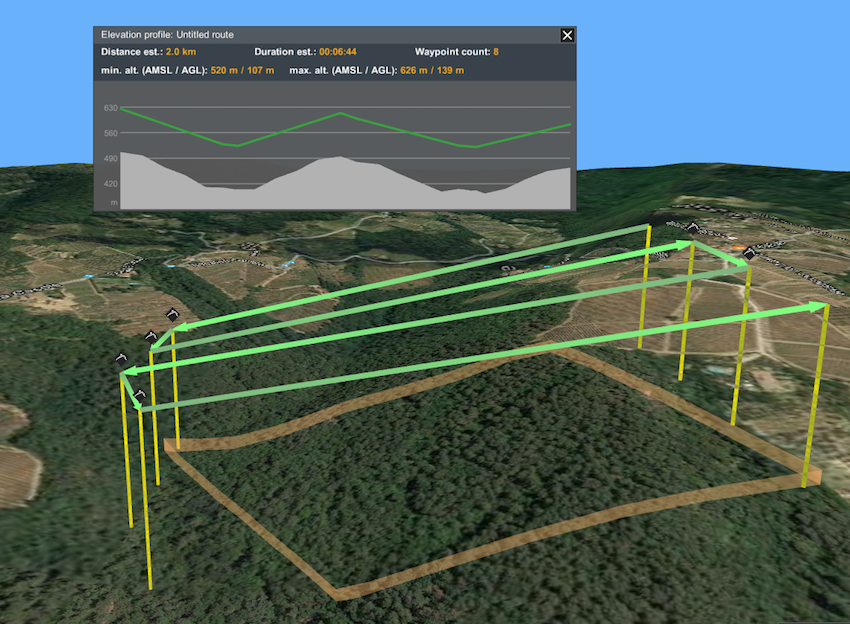 UgCS photogrammetry, altitude type
The images obtained during the flight can be geotagged by syncing them with telemetry data using the Geotagging tool that's in-built in UgCS. Moreover, the data from all flights is saved in UgCS, allowing them to be replayed at any time.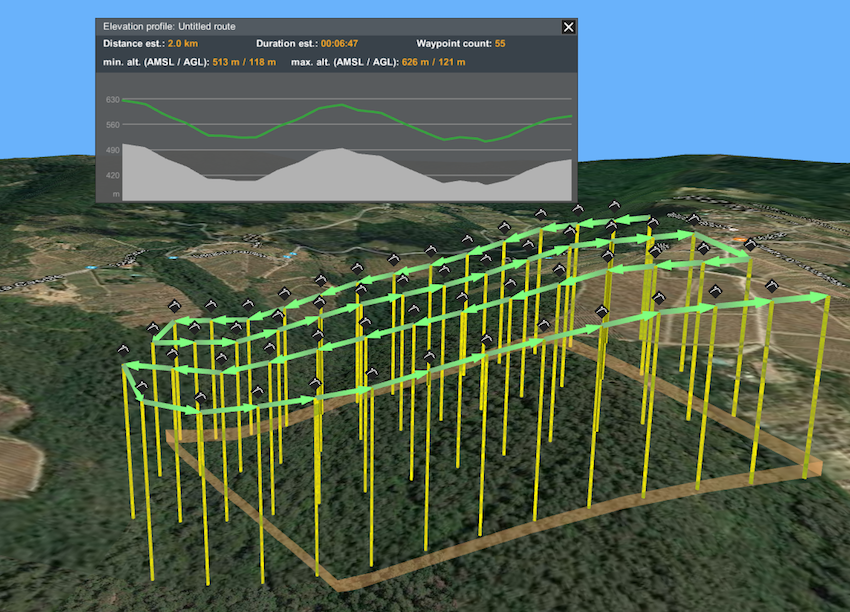 UgCS photogrammetry, AGL with additional waypoints
UgCS supports GeoTiff file import. This means that after flying a survey route and mapping the area, the map can be imported back into UgCS to plan the next flight with increased precision.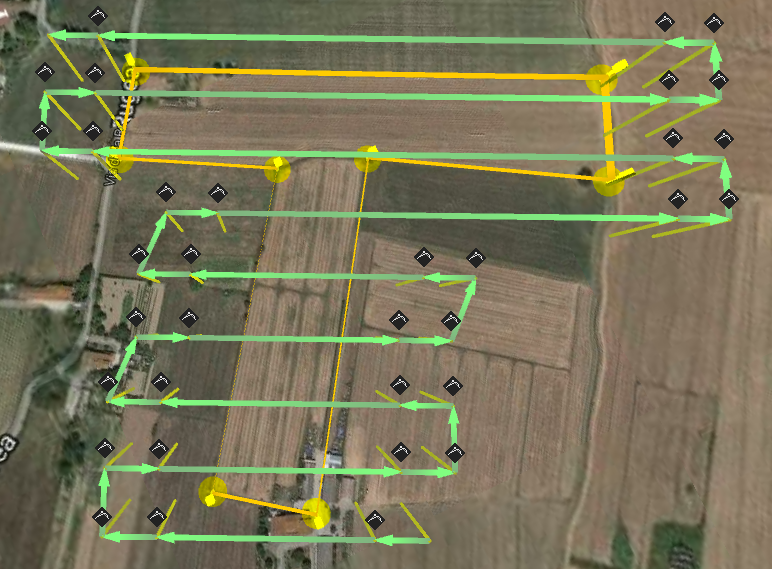 UgCS photogrammetry, complex survey area
In collaboration with land surveying professionals, we have published a detailed guide to using UgCS Photogrammetry tool for land surveying. It is published onwww.ugcs.com and features step-by-step instructions and a video tutorial.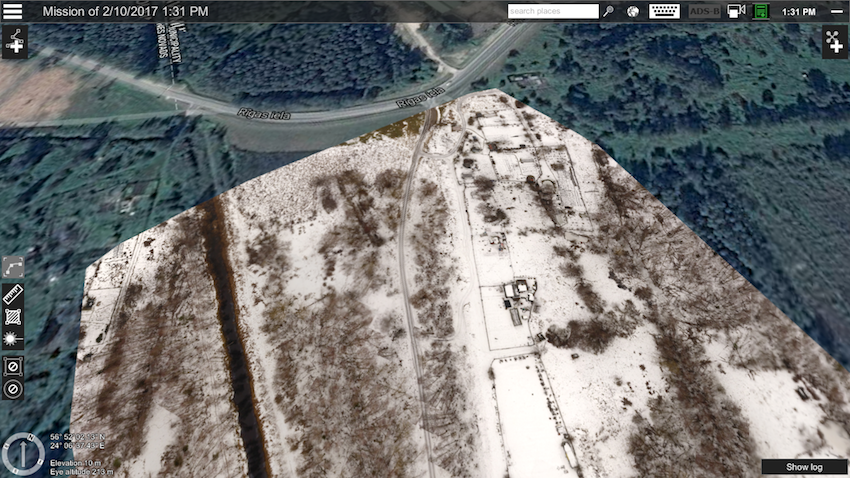 UgCS photogrammetry, map import
Resources:
UgCS photogrammetry technique for land surveying:
https://www.ugcs.com/en/page/photogrammetry-tool-for-land-surveying
Video tutorial UgCS Photogrammetry tool:
https://youtu.be/SalCQoG6WUw
About UgCS
UgCS is a software developed by SPH Engineering for central management of all types and manufacturers of unmanned vehicles, enabling to control one or a fleet of drones on a single mission in multi operator mode and multi-platform environments. Ease of integration and adding support for new vehicles or payloads is achieved by modular architecture of UgCS. SPH Engineering offers unmanned systems integration services: building, acquiring and consulting on selection of airframes, autopilots, payloads for particular application and performing proof of concept projects and software development. More: www.ugcs.com